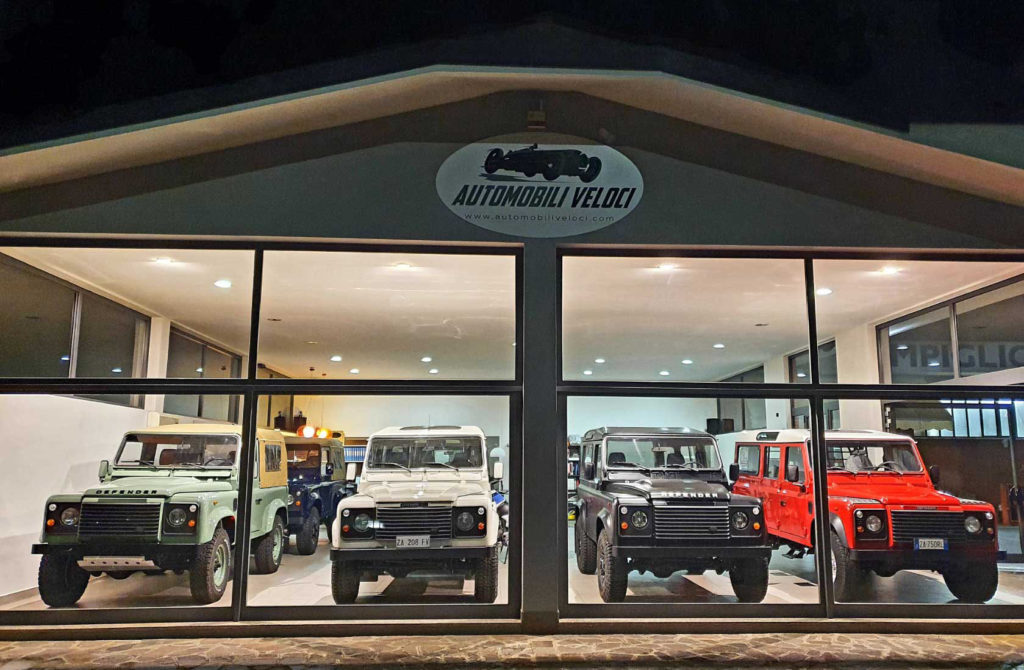 We love cars, whether they are fast or iconic.
We enjoy hunting for truly jewels, both new and vintage ones.
We like falling in love with them.
We are fascinated by the idea of working with cars which made the history and we are excited to find for each of them the right customer, who can love them as we do. 
Automobili Veloci was born in 2012 thanks to the passion 4 friends have for cars of (Alessandro, Flavio, Luca e Nicola): together they decide to buy and sell only the cars they love. 
Classic cars and sports cars, but not only. Thanks to a deep and rooted passion for Defender, we are specialized in custom made restorations, according to every wish and budget.
Our greatest satisfaction is making every car as unique as each one of our customers is.
Flavio Gualandris
Flavio is the soul of Automobili Veloci. He grew his knowledge of the automotive market by working for many years for different brands like Land Rover, Porsche, Jaguar and Ferrari. 
He is constantly searching for cars with a personality and he strieves to perform accurate restoration that can give back to them their uniqueness.
His long lasting experience in Ferrari made him strongly develop the concept of "custom made" which, today, he applies to the preparation of every Defender: each one tailor made for each customer. 
Through the years, he started cooperating with various craftsmen (mechanics, body painters, leather artisans, upholsters, carpenters). Each one of these artisans excel in their job and contribute to the creation of these unique vehicles.
Flavio will welcome you in the shop, you can also pass by just for a coffee or a chat.